Seems like cars aren't safe, even while standing at the dealerships before being sold to customers. A car show in Texas was surrounded by high steel fence, completely locked, and had extremely meticulous surveillance, but still, got stolen by a bunch of breakers.
Peltier Chevrolet show in Tyler, Texas knew that the hard way as a group of thieves broke in the place and stole the wheels and the tires of the cars. The whole stock of cars was ripped off its wheels and tires counting 48 vehicles.
Security cameras covering the location have succeeded in spotting the thieves. According to Automotive News, the cameras showed a van stopping by the place around 1:30 AM. However, the culprits' identifications weren't yet clarified.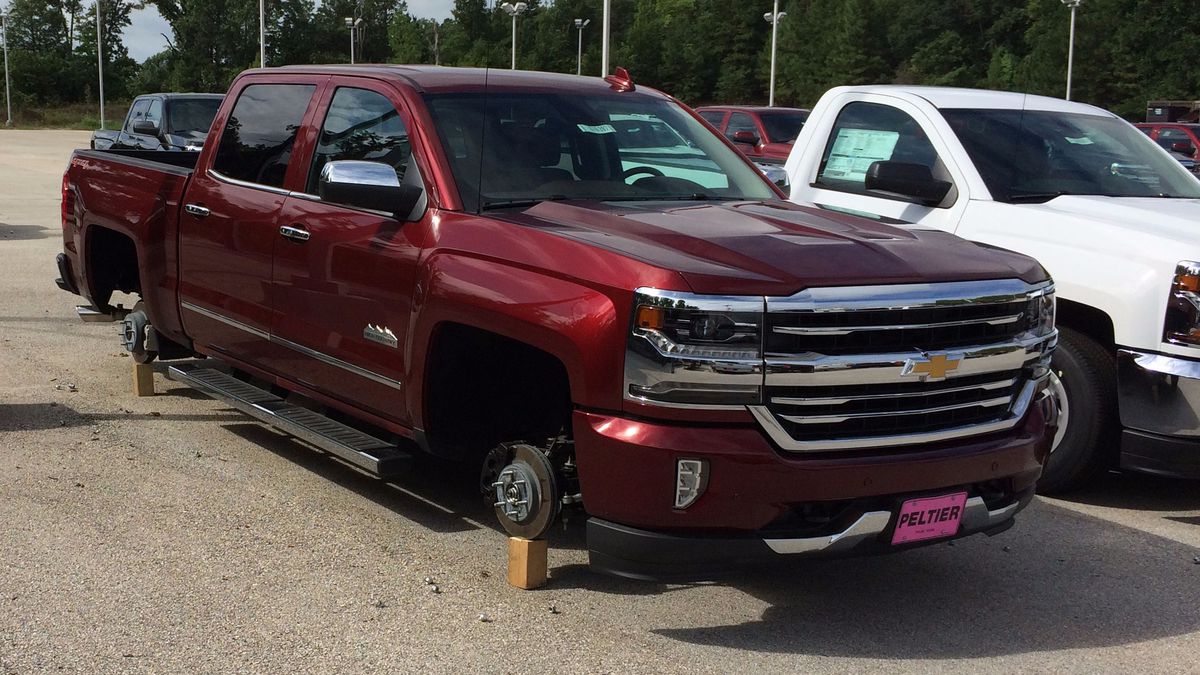 Nifty plan
The thief had a well-drawn plan to execute their crime. First, they knocked out the bright spotlights illuminating the whole area, then they broke the locks of the main gate located behind the dealership and stormed into the lot.
It only took them a couple of hours to pinch wheels and tires worth a large sum, estimated to be 250,000 dollars. Not bad, huh?
Safety inspection
Cars were left on blocks; however, the culprits weren't really careful with the cars as many of them appear to be damaged.
The general manager of the dealership "David Bates" said that the agency will go through a full safety inspection to check out the conducted safety and security measures.
He assured that the dealership will get the wheels and the tires replaced as soon as possible since they have already contacted their insurance company.
At the end, Bates showed a lot of steadiness assuring that his agency can go through it despite how rough the situation is.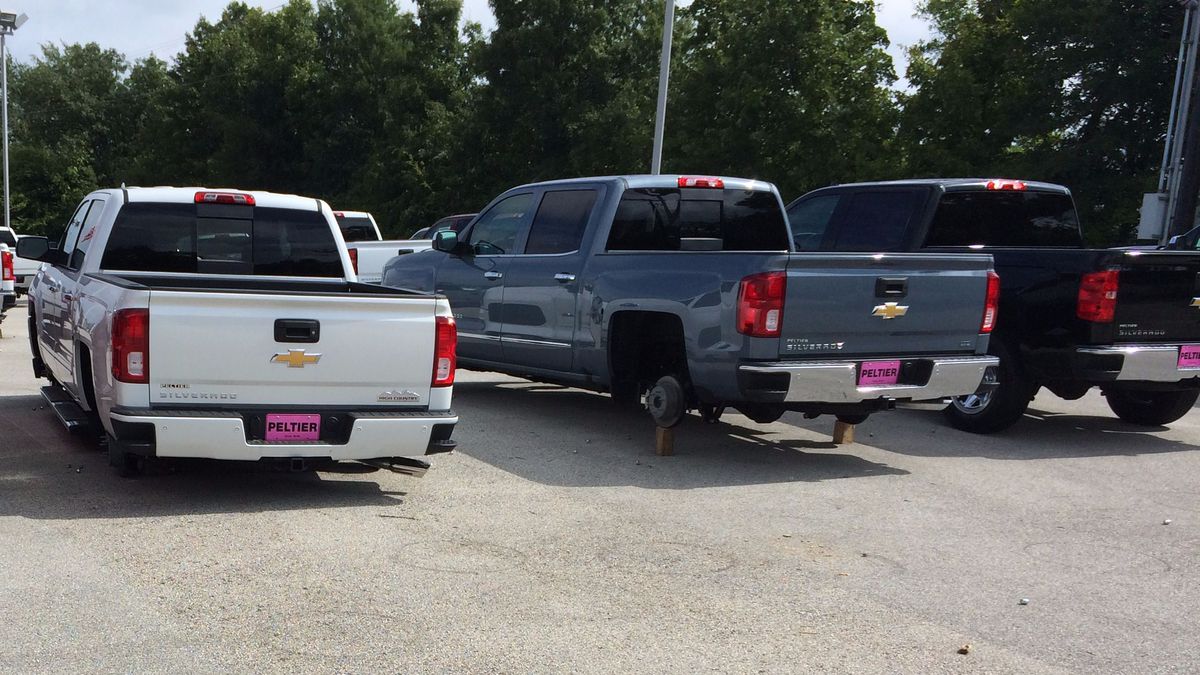 Something fishy
The mal safety and security techniques adapted in the dealership raise dozens of questions and suspicions given the smoothness of the crime.
Not only did the thieves target the valuable Chevy vehicles, but they also hit inexpensive Camaros and Traverses which was noted as very off-beat.
This is not the first time for Tyler, Texas to witness such a crime. Police officers confirmed that another car dealership was hit by a similar crime last year. That's why they believe that the town's car dealerships are being targeted by a ring of skilled thieves.
The police forces are currently putting the case under investigation. Tyler Police Department offers 1,000 dollars for anyone submitting any piece of information that could lead to the culprits' identities.
Despite how degenerate the crime is, but the thieves capabilities seem to be incredible in getting off wheels. How did they manage to yank the four wheels of 48 cars in only two hours??
Now the culprits have to enjoy spending the whole lot of money without being caught, which needs some nifty skills, not less than the set of skills they have in snatching wheels off standing cars.