A number of images were transcended lately depicting a heavily concealed prototype of the all-new Toyota Camry 2018.
Camry has been on mid-size sedans throne for many years. It has a large popularity between consumers everywhere.
The car registered about 429,000 sales last year in the USA to be the best selling passenger car all around US for the last year.
Many other vehicles compete with Camry in the same field, including Honda Accord, Chevrolet Malibu, and Mazda 6. However, Camry stays in the foreground outrunning all other vehicles of the same category.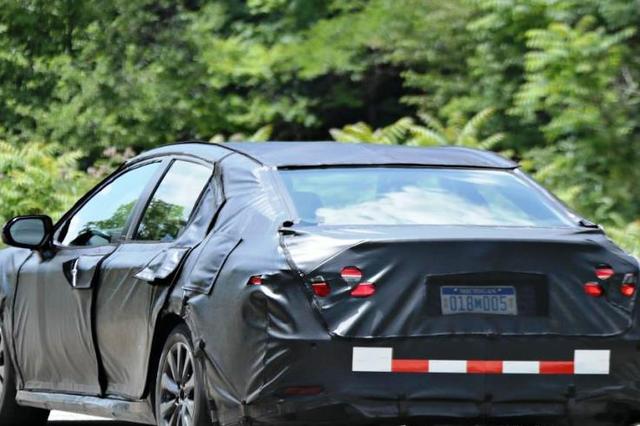 Modular platform
The new Camry is installed on Toyota's new modular platform TNGA which was built in 2016 and carried before the Pirus.
TNGA modular platform is designed to support all of Toyota's vehicles. By the end of this decade, about half of Toyota's vehicles will ride on the TNGA.
As a matter of fact, TNGA proved to be very effective in amending Prius' dynamics, that's why pundits are optimistic about its usage in the Camry.
Aluminum will be incorporated by large in the new body of 2018 Camry. The material will be used for the hood, the sundry, and other places, this will contribute in reducing its weight.
Exterior body design
The leaked photos didn't show much information about the vehicle's new design so it was totally covered with black tapes, however, the proportions look familiar as they remind us with the old models.
Given its market success, we aren't expected to see a lot of changes on Camry's body design except for larger bumper contours, large windows, and slit-like windows.
There are some other noteworthy details like the flat trunk, door-mounted side mirrors, and tail lights comparable to those of the Avalon.
Power
The new Camry will have a 4-cylinder engine installed under its hood, which is expected to be a derivative of the 2.5 liter turbocharged engine used in other Toyota cars.
Price and arrival date
The 2018 Camry will be shown in market sometime in 2017. Given Camry's popularity in USA, the car is expected to be shown first in America's top automotive shows like Detroit North American International Auto Show which will take place in January.
The current price of Toyota Camry is not poised to rise. It's expected to stay fixed at 20K for the low range and 30K for the mid-range. Staying on the old price is a smart move from Toyota to maintain its sales supremacy in the market.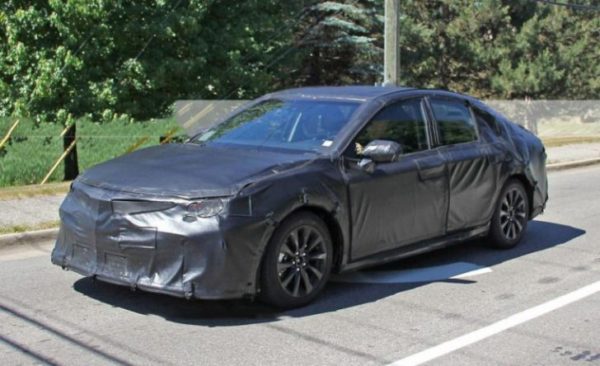 Competitors
Between Camry's main competitors is Honda Accord. Accord's price varies between 23,000 and 35,515, it has a nifty outer shape and features a powerful engine offering 278 horsepower.
Mazda 6 is also a significant contestant that boasts a very attractive price starting from 22,330 dollars and has a 2.5-litre engine producing 148 horsepower.
The majestic offset of Nissan "Altima" is yet another competitor that dominates a respectable share of this market. It has a 182-hp 2.5-litre engine, forward set of emergency braking, comfortable cabin, and classy design.