Volkswagen released a number of photos revealing 2019 model of Golf GTi. The images show a lot of changes on the car's structure and design.
Since its launch, each model of VW Golf has been corresponded by a GTi version. The current model of GTi pumps out 286 horse power.
Modifications of 2019 model
The new GTi MK8 model will have a significant boost in engine power as the entry-level version will produce about 260 horse power, the middle version will offer 300 horse power, and the top-tier version will offer about 325 horse power which means a significant leap in engine qualities especially when compared with the contemporary version.
The new GTi kept some signature traits of Golf body design such as the trademark tartan seats and the sharp rectangular rear window that has a small wiper.
However, 2019 model will have beefed up front and rear bumpers, some red detailing like in the rear lights, and more aggressive looks.
The new GTi will have wide wheels, sharp and sculpted body, fancy chrome rims, exaggerated head size, and low side sills, even lower than the past models. The car design will have a red pinstripe underscoring the GTi and VW badge in the front grille along with the head lamps.
Both transmission systems, 6-speed manual transmission and auto-transmission, will be available with the new sports car. Gti's new auto transmission gear box will be the world's first 10-speed twin-clutch system.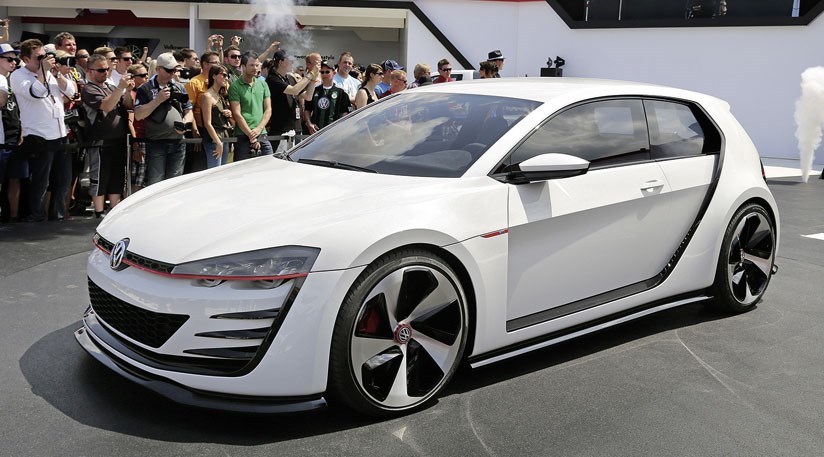 Body structure
New body material will be used for the 2019 GTi model made from steel and polymer. The new material will cut the car's weight by 30 percent. The steel-polymer mix is more practical than carbon fiber since it is cheaper and more rigid.
Golf GTi background
Volkswagen started the GTI series four decades ago. The GTIs have been remarkable in the hot hatch market since their release as they set the standards for other vehicles of the same genre.
We will try to take a quick glance over the past seven generations of the model in order to get more revelations about the new model to be released in 2019.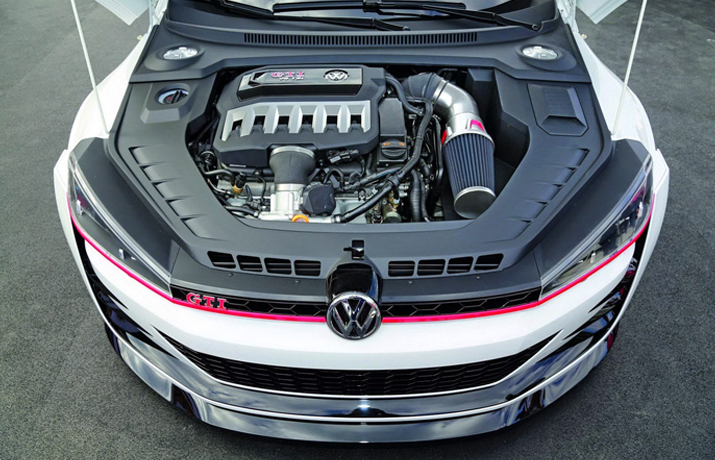 MK1
The first GTi MK1 hit the stores for the first time in 1977. It weighed more than 810 kg and had a 1.6 engine producing 110 horse power. The car sold only 34 models in UK as it wasn't really common between car lovers.
MK2
It was really a success this one. It covered about 50% of Golf sales in 1989. The MK2 was first released in 1984 equipped with 1.8-litre engine pumping out 112 horse power.
MK3
First issued in 1992, this one had an 8V 112 horse power 2.0-litre engine.
MK4
The MK4 wasn't really a success, especially from car professionals and critics' point of view, as it had a dull style and stodgy handling.
MK5
MK5 had a 2.0-litre turbo engine capable of producing 197 horse power. It had a distinctive styling and refined suspension system.
MK6
Another hit in hot hatches realm. It wasn't really powerful, but it had the good looks and the modified driving and handling experience.
MK7
The current model, first issued in 2013, is more opened to tech world as it has various electronic tweaks, not to mention, the sharp and aggressive look.