The last model of Ford Raptor achieved a great success and resound very well with the automotive arena since it was loved by many. This made the new model dearly awaited by all car maniacs.
It's conceived as the most hotly anticipated truck vehicle, even more anticipated than the Jeep Wrangler Pickup, but not by much actually.
Rumors have been revolving for a while about the new truck's specs. It has been said that Ford is going to drop the able V8 engine for a twin-turbo v6. However, this rumor didn't last for long as a new one smashed it.
New engine
A contributor on FordRaptorForum.com leaked an internal document showing that the new car will be packed with a 3.5 liter EcoBoost V6 engine in its 2017 model.
The engine is expected to be capable of generating 450 horsepower and 516 Ib-ft of torque. Also, the car is believed to share the same of 10-speed automatic transmission system with the Chevrolet Camaro.
The poster of the document assured its validity saying that it was first posted on Facebook by an enthusiast who claimed getting it from his dealer.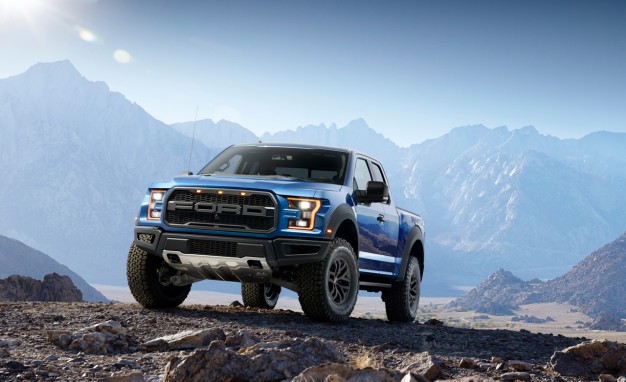 Intriguing feedback
After being approached for a comment on the leaked information by Road & Track, the Ford spokesperson declined to comment on this rumor.
By putting into consideration Ford executive Raj Nair slip during an interview saying that 2017 Raptor will produce 450 horsepower, this piece of information could be plausible.
Body
The Raptor is expected to be more shredded to give more fearsome to its lookers. The new body features will make it stronger and lighter thanks to the aluminum alloy.
The pick-up will enjoy a boxes steel frame that would back its performance making it way better than before.
The all-new Raptor will have bigger door, larger cabin space, and more aggressive look largely attributed to its signature large front grille, muscular haunches, high front skid plate, and a dual exhaust which means that the engine will have two different exhaust pipes coming out from it.
Inside the cabin, the car is packed with a number of new features including a contoured steering wheel, large paddle shifters, and a different set of seat packages including color accent package in addition to carbon fiber package.
The car's set of tire are specifically customized to provide maximum performance. The tires are developed to conform to Raptor's suspension and chassis.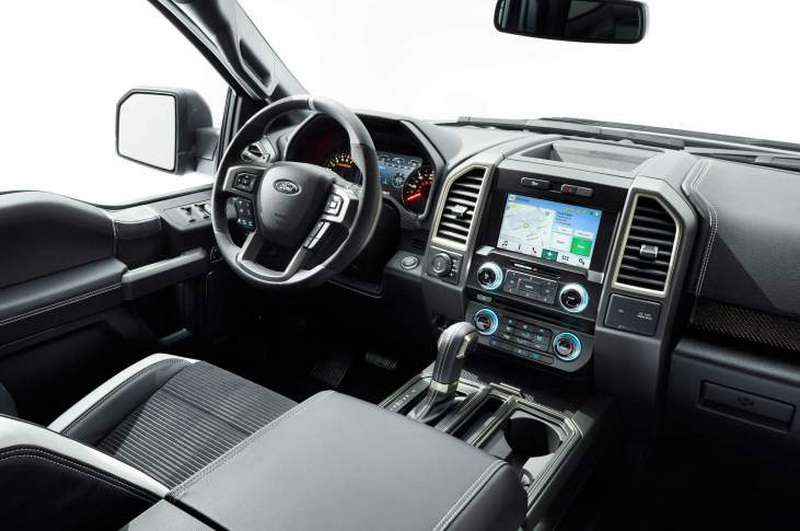 Pricing
The Ford F-150 price on retail will start from 49,520 dollars for the Supercab version and 52,505 dollars for the Supercrew one.
Ford in a nutshell
Ford is one of the largest American automotive manufacturers and the fifth worldwide in regard of international sales.
The enterprise was found by Henry Ford. An American engineer who built his first automobile in 1896 in Detroit.
First Ford assembly plant was established in 1912. The assembly was later improved this year to be the world's first moving assembly line.
The company survived many ups and downs through the different chapters of history and succeeded in pertaining their brand name until the day despite the furious competition and numerous ordeals.