The Japanese master automotive producer "Mitsubishi" has introduced a brand new subcompact hatchback with a lot of modifications adapted including subtle restyling, bigger power capability, economic performance, and a number of other features.
The car comes with the standard set of features; standard power windows, door locks, outside mirrors, keyless entry, air conditioner, electronic stability control, connected with other recently-introduced capabilities like traction control and seven airbags.
The car has a very efficient fuel consumption motor with an average of 60 kms per hour.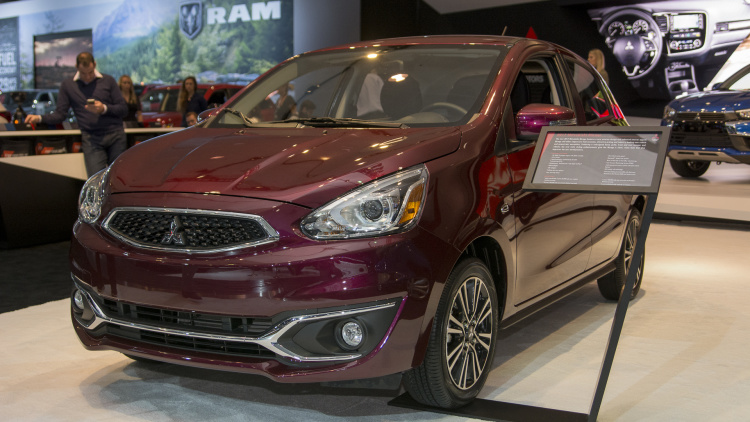 Efficient price too
The suggested price starts for a base edition of 2017 Mitsubishi Mirage starts from 13,830 dollars for the 5-speed transmission vehicle. The continuously variably transmission (CTV) vehicle, or in other words, the automatic-like one, costs 15,030 dollars.
The car is the cheapest between Mitsubishi's fleet. It was mainly introduced in market to extract a good share of the market from the main rivals, Kia and Hyundai.
The car has a warranty for five years, or 100,000 kms, for the limited warranty coverage edition.
Main competitors
Mirage's main competitor is Chevrolet Spark. It's worth mentioning that the Chevy undercuts Mitsubishi's hatchback with 295 dollars and has more features like the rear-view camera. On the other hand, the mirage comes with longer warranty coverage.
The mirage even looks more stylish with its restyled hood and bumpers, moreover, its glossy interior and remodeled dashboard.
Car interior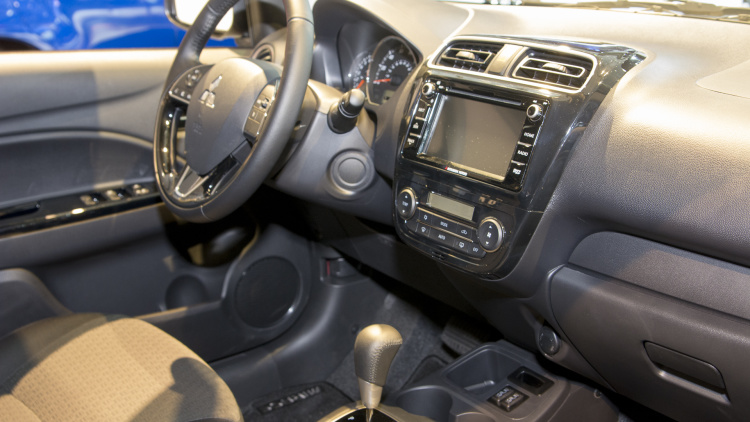 A new gauge cluster is added to the car's interior in addition to a totally modified steering wheel, upgraded upholstery, piano-black interior accents, and a rear-view camera as we said before.
The built-in console system is completely compatible with Apple and Android to provide perfect integration with smart phone holders. This can facilitate all tasks from mobile like calling, asking, toggling through music tracks, checking traffic, checking routes, and many other things.
Despite its relatively cheap price, the car has valuable features that could exceptional given its price like the high easiness efficiency of fuel consumption that could reach 31 mpg.
This is even lower than the federal government rating of 37 mpg in city driving and 43 mpg on highway. The car's tank can hold up to 9.2 gallons, so one tank could drive about 620 kms.
Under hood
The car has a 1.2 liter engine under its hood of three cylinders. The engine is capable of producing 78 hp which is bit higher than the 2015 model.
The car is steady; it has improved handling treats, stiffer front suspension, and modified springs to elevate the shock absorption.
The cargo can take up to 47 cubic feet if the rear seats were folded down and 17.2 cubic feet without folding them. The back seats can hold two, barely three people, but no way more than that. The Legroom is bit tight reaching 34 inches and the headroom is 39.1 inches in the front seats and 37.3 inches in the back seats.
The new model is quiet an improvement for the car style given its prior shape and capabilities. As a matter of fact, this one could really shock the low-tier automotive market.