Lincoln is one of America's most renowned car manufacturers that has reached with its progeny of automobiles nearly all areas on earth.
The car brand is operated by Ford Motor Company. It was established by Henry M. Leland in 1917 and acquired by ford in 1922.
Since day one, the founders of Lincoln brand have vowed to design and manufacture top-tier luxurious vehicles that have a remarkable ability in grabbing all looks.
The Lincoln stock of vehicles since establishment till now are distinguished with their prodigious design, power, and additional features.
Lincoln offers a limited, yet unique, bundle of cars including two sedans (MKS and MKZ), three crossover utility vehicles (MKC, MKT, and MKX) and two sport utility vehicles (Navigator and Navigator L).
We will be demonstrating the Lincoln Navigator this time which features a lot of the American traditional car traits and Lincoln's exterior and interior design signature.
Lincoln Navigator 2016
The new model of this year differs in some tiny details from the past year's model including some aesthetic makeover in its engine and installing a new touchscreen powered by BlackBerry.
Engine:
The car features a powerful and fuel-efficient engine that creates 380 horsepower and 460 pound-feet of torque.
It has a 3.5 Liter engine of 6 valves, six speed automatic transmission, and offers both two-wheel drive and four-wheel drive options.
The vehicle has the ability to tow a mass of 9,000 pounds which gives it a lot of advantage when compares with its peers. It can also launch from zero to 60 km in 6.7 seconds, which is good given its size and body.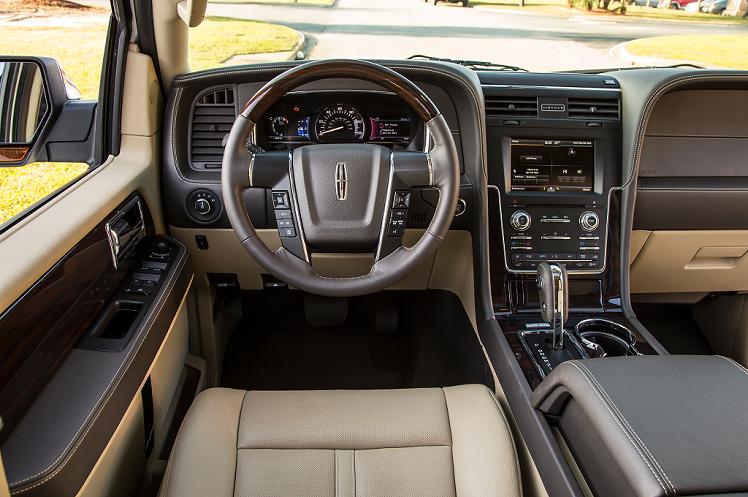 Interior
Lincoln's orientation for its full-size SUV edition is to offer spacious cabin size that provides utter comfort, luxury, and enough legroom.
Its cabin features three rows of fancy leather seats that can occupy 8 passengers surrounded by 14-speakers sound system that delivers clean and HD music.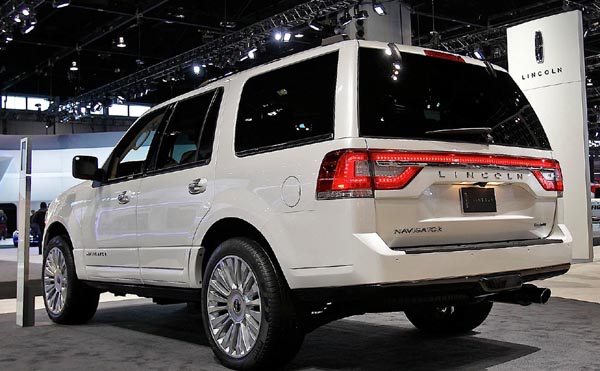 Body & Features
Lincoln Navigator 2016 boasts its signature hood design offering refined fog-lights, bi-xenon headlights, front and rear parking censors.
The car displays also a set of favorable features including key-less ignition, automatic wipers, leather upholstery, auto-dimming rear mirrors, the BlackBerry 8-inch touchscreen interface, navigation system, rear-view camera, satellite radio, and 2 USB ports.
The Lincoln offers also improved driving experience as its cabin remains quiet and its V6 engine has no rumble although it has poignant effect.
It has good handling features as it feels smaller and shows unique stability at turns and roundabouts.
Despite its extended and favorable features, the Navigator witnessed some arguments from customers against total perfection including its large size which makes it very difficult to park, its scarce high-end features, and its low-quality interior materials.
This behemoth from Ford Motors is priced at 63,000 dollars for its first category. This price makes it more affordable than many other counterparts like Toyota Land Cruiser, the Escapade, and the Range Rover.
So, for its features, design, and price, the Lincoln sounds absolutely perfect and convenient for GCC market and atmosphere.