Same as its counterpart American automotive producer Chevrolet that has introduced recently the new model of Colorado 2017, GMC has took the cover off its new midsize pickup lineup for this year.
GMC announced running some new modifications on its Canyon All Terrain X, which was introduced in February. The car was principally built on 2016 Sierra platforms, but the new model will be on Canyon SLE Model.
Car specs
Canyon All Terrain X is a premium off-road vehicle established to offer a top quality of handling and mobility in tough terrain areas.
It won't have a V8 engine like that's of Sierra, but rather another also powerful engine of 2.8 liter in conjunction with a new 3.6 liter engine of 6 valves. Both engines enjoy an eight-speed transmission system for smooth traction.
As for the tires, Canyon All Terrain X stands on a rigid set of Goodyear Wrangler Dura Trac tires made for all terrains, and tough aluminum wheels.
The vehicle boasts off-road suspension, descent control system, and transfer case shield.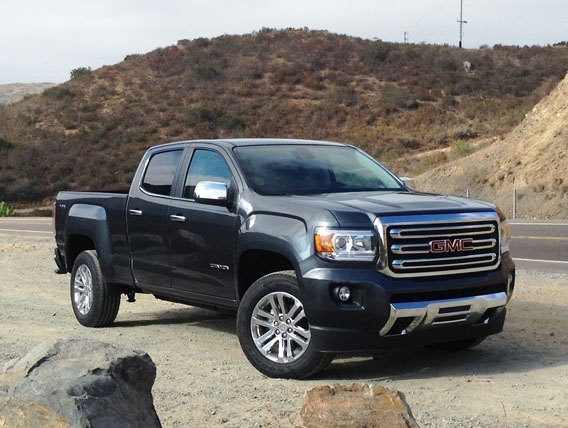 Added features
GMC announced packing its new beast vehicle with a new radio and 7-inch touch screen in the middle of its console, heated steering wheel, standard teen driver mode, and a bunch of new exterior colors including the dark slate metallic, the red metallic, and the mineral metallic.
The car features also heated front seats, remote start, and not to mention of course a powerful air conditioning system.
Price
It's not yet known how much the new Canyon All Terrain X would be for. However, it has a striking similarity in equipment, features, power, and many other functionalities to the 2016 Chevrolet Colorado Z71 Trail Boss.
The Z71 was priced at 7,710 dollars, All Terrain X is expected to have a pretty similar pricing of the same range.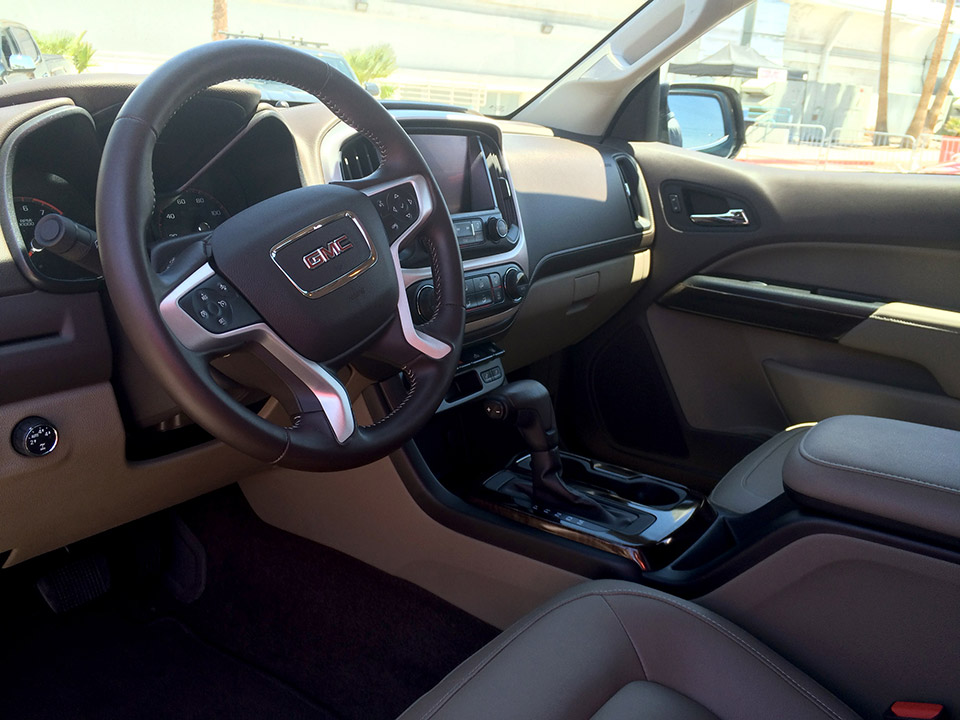 The brand GMC is derived mainly from the name of the trucks division in General Motors Company, which focused on establishing trucks, utility vehicles, and pickups.
Later on, the production range expanded to include buses, vans, military vehicles, and heavy duty trucks.
GMC (General Motors Truck Company) was formed in 1909 on the basis of a purchased company called "Rapid Motor Vehicle Company" of Pontiac, Michigan.
Rapid was established in 1901, it's known for developing the first commercialized trucks ever of one-cylinder engine.
The name of "GMC" has appeared for the first time in 1912 during a vehicles exhibition held at that time under the name "New York International Auto Show" in the city of New York.
Currently, GMC has three manufacturing units in Pontiac, Michigan, Oakland, California, and Saint Louis, Missouri.
The company had a remarkable contribution in the American triumph during the Second World War by producing 600,000 trucks for the use of the United States Armed Forces at that time.
General Motors Truck division used to produce buses until 1987 when the Canadian plant building coaches and buses was closed.
The company withdrew from this market due to fierce competition. Production now is shortened to SUVs, Pickup trucks, vans, light-duty trucks, and medium duty trucks.